The Kingsmill massacre, the execution of 10 unarmed men, is one of the most infamous attacks from the violent era of the 'Troubles' in Northern Ireland.
Forty years later, an overlooked palm print on the getaway car has led to one of the suspects, according to The Belfast Telegraph.
The palm print reexamination has led to a potential match in the database for the Police Service of Northern Ireland, who reportedly called the match a "massive development."
No identities have yet been released by the authorities.
The hit came just a week into a new inquest into the incident.
The minibus carrying a dozen textile workers was stopped by a camouflaged gunman on Jan. 5, 1976, in the rural south part of County Armagh.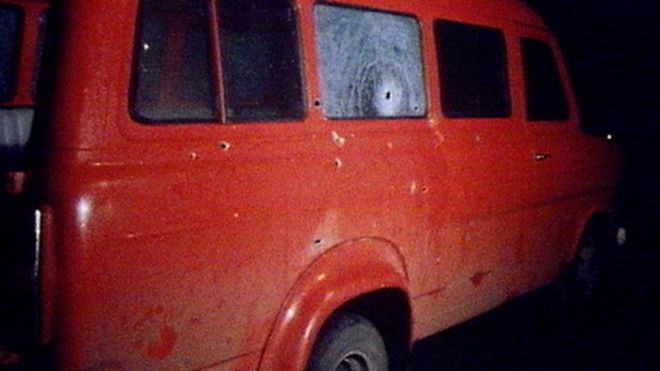 The workers were asked their religion. One Catholic was ordered to run away. The 11 Protestants were lined up and shot by a group of still-unknown killers, who had been hiding in hedges along the rural road.
The getaway car was found abandoned across the border in the Republic of Ireland shortly after the attack.
The Irish Republican Army (IRA) was long suspected for being behind the attack, and it was popularly believed to have been retaliation for killings of Catholics in the area around the same time.
The single surviving victim of the attack, Alan Black, was shot 18 times. Black told the newspaper that he was stunned by the new evidence.
"It's nearly unbelievable that they had it all this time and now, when we're into the inquest, they suddenly find a match," Black reportedly said. "It's unbelievable they couldn't have done this before."
The police investigation was sharply criticized in a 2011 probe, which found that detectives had not appropriately investigated the massacre. The guns used in the Kingsmill incident were later linked to 110 other attacks and killings during the Troubles.